Ideally, Lady Justice used to be portrayed as blind
so she wouldn't be swayed by money, beauty, or fame.
She held a balance, or scales
so that her decisions would be equal or fair.
And she held a sword to mete out swift justice.
Her "handlers" didn't tell her how to rule, just to rule fairly.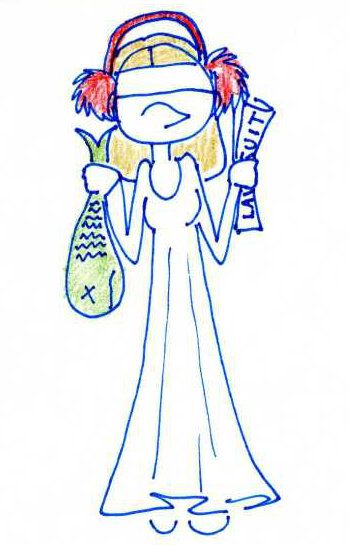 Modern Lady Justice is still unable to see,
but she also is unable to hear or smell.
(The dead fish scales she holds
ensure that all her decisions stink.)
And no more is justice maintained by a sword,
She now threatens to hit citizens with a lawsuit.
Oh, and she doesn't have a handler any more.
Now she has a "Holder."
"Instead of having her eyes blindfolded, she would wear perched upon her nose a most searching and forbidding pair of spectacles, one which combined the vision of a microscope, a telescope, and a photographic camera. Instead of holding scales in her hand, she might perhaps be figured as possessing a much more homely and serviceable set of tools. She would have a hoe with which to cultivate the social garden, a watering pot with which to refresh it, a barometer with which to measure the pressure of the social air, and the indispensable typewriter and filing cabinet with
which to record the behavior of society."
Herbert Croly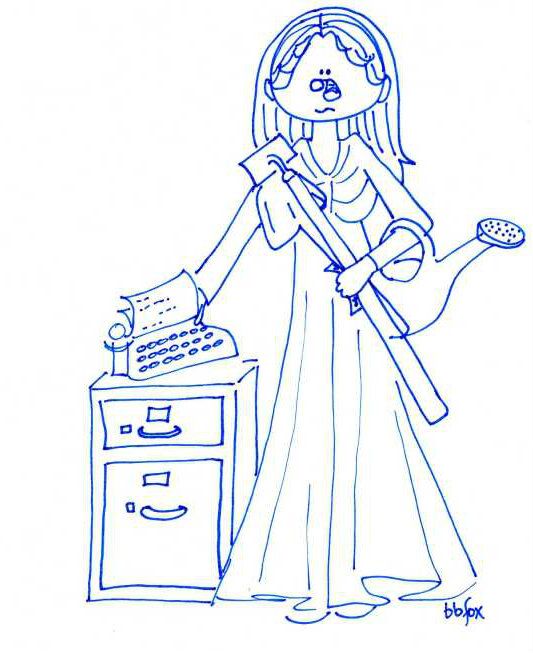 What would "your ideal" Lady Justice look like?
14

Comments On This Entry