So I read
Josh Painter's Excellent Blog
where he allowed a guest blogger to post "why I'm voting democrat" this morning and it inspired me.
So today, I will allow toons who intend to vote (or have already voted) for Obama, equal time.
I now present for your viewing pleasure, the reasons these toons are punching the chad for Barry.
As always, if you can think of other reasons (or if you personally know other toons who are voting for Barack) post a reply. I will toon the best of the entries.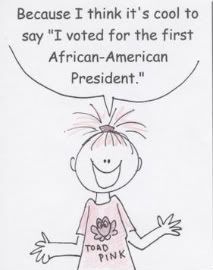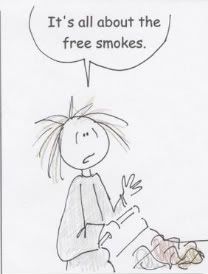 Kal found me this soccer mom.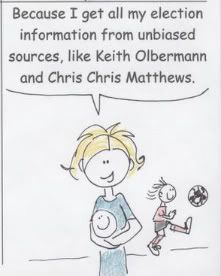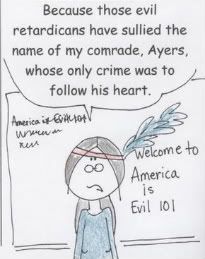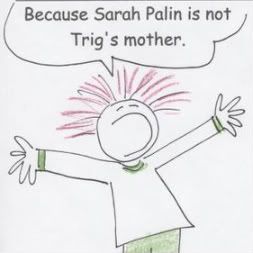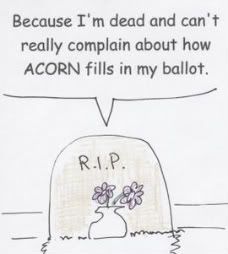 21

Comments On This Entry